Welcome to the Fictional Companies Wiki!
Fictional companies, businesses and brands are often used in film, television or games in cases where copyright prevents the producers from using the name of a real company. Fictional companies are often parodies on real-life counterparts and sometimes even have an interesting history and a logo! This wiki is dedicated to all these fictional companies, brands, corporations and stores, and you can help by adding and editing pages!
This wiki can contain spoilers. Read at your own risk.
This is not a fanon wiki! Please, only add brands and businesses from works of fiction such as video games, TV shows, movies, books, etc.
To write a new article, just enter the article title in the box below. Don't forget to categorize them!
Not sure how to start?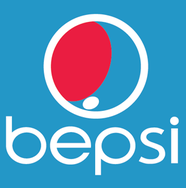 Bepsi
I told you to get a Bepsi.

Heisler Beer appears in as much as 65 different movies and TV shows, possibly even more.
Fast food chain Burger-Matic appears in the movie Home Fries and the TV series Breaking Bad, both written by Vince Gilligan. A Burger-Matic costume is also seen in the movie Mystery Men.
It is implied that CMP Interactive, creator of "Super Spitfire" in Gone Home is founded by Charles Milton Porter from the BioShock games as the Minerva's Den DLC for BioShock 2 features a game named "Spitfire".

The wiki now has a Styling Guide. Please read it before editing or creating…

Read more >

Fictional Companies Wiki reached 1000 articles today. Daiku Burger is the 1000…

Read more >